Guide To Becoming A Successful Global Entrepreneur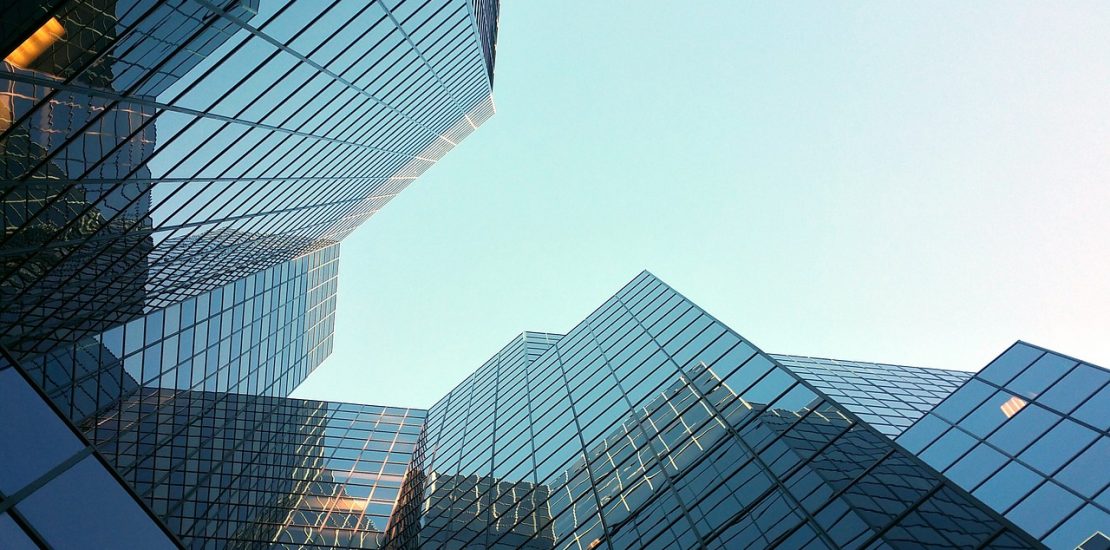 Any business, whether it's a start-up or a small one, can now be global. And global business is not limited to just selling products internationally but services, know-how and intellectual property as well. There's a huge global market for a wide array of expertise in fields such as technology, engineering, design, management and even environmental protection.
That said, many small companies in the U.S., let alone the world, still find it hard to imagine they can do business internationally. It's interesting to note that many international companies we know today ventured abroad only after they have established themselves at home and even then, they did not venture too far away.
Johnson & Johnson, for example, set up its first foreign subsidiary in Montreal in 1919 – 33 years after its founding in 1886. Sony, which was established in 1946 and is now a world-renowned brand, took 11 years to export its first product, the TR-63 transistor radio, to the U.S. "Home first, the world later… maybe" was the conventional business wisdom then.
In contrast, many start-ups today have established their businesses in many countries across the globe before dominating their home markets. This is because going global is now relatively easier, cheaper and faster than ever. Drawing from more than 15 years of experience and success in global business, Bridge Capital, LLC would like to share some tips on how you can be a successful global entrepreneur.
Have A Global Mindset
The first thing you'll need to do is, of course, to strategize and develop a global business plan. But most of all, you need to have a mind shift. To expand your vision and widen your horizon. Think big; view yourself seriously as a global entrepreneur and not just a localized small business owner. Set goals. And before you even start, it is important that you honestly assess your willingness and commitment to grow globally.
Successful global entrepreneurs must have strong intentionality coupled with a deep willingness to listen with an open mind. You have to stay focused on your purpose to face the many unusual, unpredictable and challenging situations. To be a successful global entrepreneur, it is equally important to be flexible mindset and be willing to adapt to different cultural and political environments.
Know Your Products Or Services
This may sound rather odd but you'd be surprised how many business-owners do not really know what they are offering! It is imperative that you know your products or services really intimately before you even offer them to anyone. The credibility and survival of your business depend on this. To be successful, your products or services must add value, be it emotional or tangible, to the customers you are targeting. You need to find a niche for your products or services and if there aren't any, you'll need to create one (or more).
Market Acceptance
Everyone knows the folly of selling ice to the Eskimos. It is simple prudence to not only to make sure there's a potential, and better yet, a hungry market for the product or products you are offering but to determine the level of market acceptance for them. Are these products suitable for the targeted markets? Are they appropriate to the culture of the targeted countries? Will they sell profitably?
To this end, it is to your best interests to carry out market researches and surveys to find out that what commodities are in demand and required in your targeted countries. If findings show that demand levels are low but the market offers substantial potential for growth, you should be prepared to invest quite a sum of money in advertising and promotions – that is, if you are keen to penetrate that sector.
Identify The Countries And Your Customers.
Having considered market acceptance, you need to know which countries are the best target for your type of products or services. You will need to identify the types of customers you want to reach and know your market well. If consumers, what are they looking for (and can't find in their own countries), what are their experiences and expectations, what are their buying habits, what are the demographics? You'll also need to know who your competitors are, what they are doing and offering. And if it is businesses, what industries are you looking at? Again, it makes good sense to conduct market researches help you identify and understand these foreign markets.
Identify And Work With International Partners.
You will need to assess the different distribution and sales channels in the countries you have targeted. Check various options including setting up your own subsidiaries, working with local agents and company representatives. However, rather than trying to make the sales, locating distributors and sales agents yourself, it's often easier to establish joint ventures and work with partners who are already doing business and have a customer base in your target countries.
Joint ventures and alliances are powerful leverage any entrepreneur can use to catapult their business to the top of the heap, especially when you are working internationally. It would be an added advantage if you could create partnerships with people who are aligned with your vision and your heartfelt commitment.
Learn, Understand And Respect Cultural Differences.
It is important to remember that your business is not just selling products or offering services. It is about building relationships. With your intended markets and the people you will be working with. If you want to be a successful global entrepreneur, it is imperative that you develop an attitude of cultural learning. You need to think like them.
Learn and understand the different cultures of your targeted markets as much as you can, if not thoroughly, before you move in. One of the best ways to do this is by establishing and maintaining a friendly relationship with someone there before venturing into that country. You will not only learn about their culture but gain insights into the way they think, the way they respond and do things, their aspirations, likes and dislikes, their body language and a host of other valuable information to help you market your products and services. Here is where even little things can mean a lot.
"I realized one of the biggest contributors to my business growing globally is the people I know and got to know through my network. Through these individuals is how I learn more about a country and their ways of doing business than reading any written materials available. This is also where opportunities lie…it has lead me to opportunities beyond my dreams and have brought me contacts that supported and grew my businesses both locally and globally." Dr. Annie Lim. Serial entrepreneur with several companies. http://www.excellerated.com/global-entrepreneur-tips/news
Be An EB-5 Investor
This is an option to consider if you want to become a successful global entrepreneur.
Run by the United States Citizenship and Immigration Services (USCIS), the EB-5 Investor Visa Program not only offers foreign investors viable business opportunities in the U.S. but an easy route to emigrate to the U.S. There are no requirements on age, language skills, education, employment experience or extraordinary abilities. And you do not have to be great in business or have any existing business!
Aside from business opportunities, the benefits and advantages of the Eb-5 Program are manifold including obtaining a Green Card, permanent residency in the U.S. and, if you choose, U.S. citizenship along with all its privileges for you, your spouse and children.
Our team of EB-5 professionals at Bridge Immigration Investments, LLC (a subsidiary of Bridge Capital, LLC) will be more than happy to show you how you can take advantage of the EB-5 Program and get you on the way to becoming a successful global entrepreneur.
Headed by Principal and CEO John K. Baldwin, Bridge Capital, LLC was formed in 1995 as a business link between the United States and Asia. We are an international investment banking firm specializing in investment management services, high yield real estate secured lending, distressed debt acquisition and restructuring, equity and debt placement.
Headquartered in Saipan, CNMI, with offices and assets in Macau, Hong Kong, Cambodia, Laos and Thailand, Bridge Capital, LLC has successfully turned over more than US$7.5 billion worth of real estate deals and has been working with foreign investors from Asia for over 15 years.
Want new articles before they get published?
Subscribe to our Awesome Newsletter.