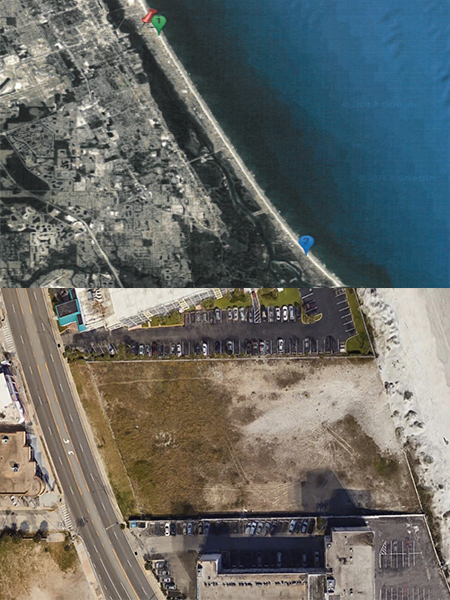 Daytona Beach Properties
Location: 1015 S Atlantic Ave., Daytona Beach, FL 32118
Listing Price: –
Listing expiration:
Listing Broker and Contact Info:
Property Details
The property consists of 1.92+/- acres of vacant land that fronts the Atlantic Ocean and the "drive on beach access" section of the City of Daytona Beach in Volusia County, Florida. Suitable for residential or commercial development.

Our passion lies in bridging 'opportunities' with the 'means' to make them happen—whether it takes giving loans, making investments, offering insights, bringing together the right people or packaging custom solutions to reach this single-minded goal. We take pride in connecting the dots every day for clients, partners, associates and communities, far and wide.