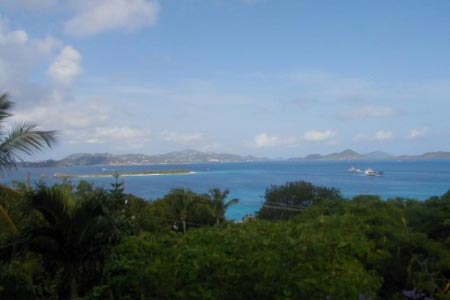 Location: St. John, US Virgin Islands
Listing Price: $1,950,000
Listing expiration:
Listing Broker and Contact Info:
Joan Sparling
American Paradise Real Estate, Inc.
P.O. Box 8318, St. John, VI 00831
(340) 693-8352
joanspar@earthlink.net; info@americanparadise.com
Property Details
Spectacular views of Pillsbury Sound to St. Thomas from this 54-acre±, R-4 zoned property just above Gallows Point. Walk to Frank Bay Beach from this convenient location which is also close to Cruz Bay Town; featuring outstanding sunsets, this site has lots of developmental potentials.

Our passion lies in bridging 'opportunities' with the 'means' to make them happen—whether it takes giving loans, making investments, offering insights, bringing together the right people or packaging custom solutions to reach this single-minded goal. We take pride in connecting the dots every day for clients, partners, associates and communities, far and wide.